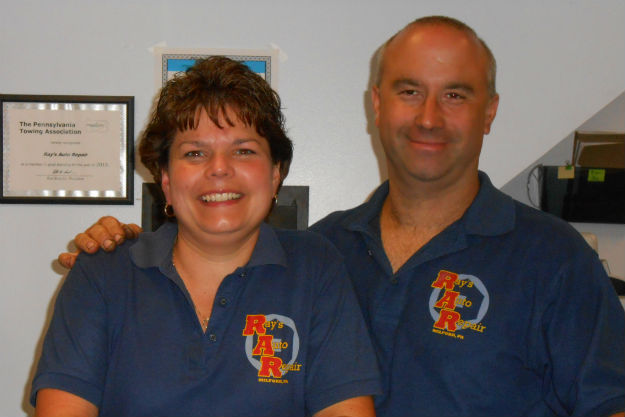 About Ray's Truck & Auto Repair
Ray's Truck & Auto Repair has been serving all of its automotive repairs and towing services to the Milford and surrounding Tri-State area since 1997. Services began from a small hometown garage and customer clientele grew quickly. In 1998, the building located at 105 East Ann Street was purchased and shortly after, the towing and road service was underway with the purchase of a wrecker and a flatbed.
Over the next few years, the small space on Ann Street was challenged by continuous growth. The search to purchase a larger commercial property began. Finally in 2011, after multiple unsuccessful real estate propositions, the property located on Ironwood Court was purchased.
We offer services from the following location:
104 Ironwood Court is a complex located in Milford Township, one mile outside of the Borough. This property has more parking area which allows service to large vehicles such as commercial trucks, trailers, motor homes and RV's. It also houses a secure area for vehicles to be stored after a collision, a large building for auto repair and a smaller building for Collision Repairs.